Coloured Vat Dye Bath Linen Collection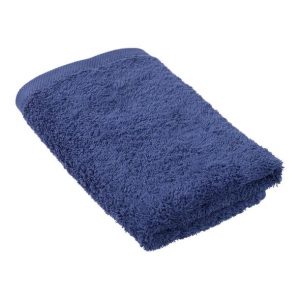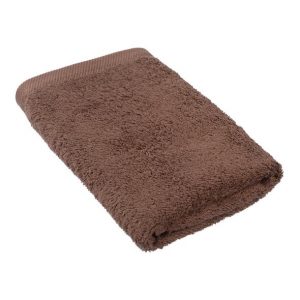 Pearl Vat Dye Bath Towel Collection No Header
Our Pearl brand colour bath sheets are of commercial-grade, Soft to the touch, highly absorbent with quick-drying properties, making this a perfect bath sheet for everyday use. 
Specifications
Material 100% carded terry cotton towelling – ring-spun yarns
Weight 500gsm / 581 grams per piece
Available in:
• Face washer 33x35cm
• Hand Towel 41x66cm
• Bath Mat 51x71cm (framed inner drop pile border)
• Bath Towel 70x140cm 490gsm  & Bath Towel 75x155cm 581gsm
Colour Vat Dye Colourfastness of navy, chocolate, mushroom & charcoal grey
Please note:
All sizes and weights shown above are approximate.
The colour in the picture on our site may not depict the actual colour of the product.
Are you running a Hotel/Motel, B&B or AirBnB? – Here are some great tips for star rating
Accommodation ratings 'points' are awarded for providing one towel for each permanent sleeping position.
Additional points are awarded for the provision of additional towels for each guest.
Towels that are free of stains or marks and not threadbare or frayed are a must
Further points are awarded when a bath sheet/towel is offered in rooms, size and above of 75 x 155cm.
What is?
Ring-spun – combines the long and short-staple fibers, unlike combed cotton, ring-spun tightly twists them together to make a smoother and stronger yarn. The end product has a more luxurious feel than conventional combed cotton.
Vat Dye – Gives the fabric excellent colour fastness, meaning it should not lose its colour in hot washes or when in contact with bleach-based products, however, if vat dyed linen is washed with optical brighteners, this chemical could fade the colour.
Carded cotton – is a mechanical process that disentangles, cleans and intermixes fibers to produce a continuous web suitable for subsequent processing, a process prior to combing, which removes any natural knots in the fiber, carded cotton can be stronger than combed cotton fibers.
CARE INSTRUCTIONS
ALWAYS wash new towels – New products have chemicals and debris from the manufacturing process. Towels are shipped tightly packed in vacuum packages to distributors, and the compression removes the feel and fluffiness. Always wash new towels before their first use.
Add vinegar to the wash cycle – A half to full cup of vinegar to the occasional wash load is a great natural way to increase absorbency (by changing the water Ph) and also removing the musty smell that damp towels tend to produce. Baking soda can also be helpful.
Avoid fabric softeners – We all like that fresh flowery smell, but fabric softeners also change the Ph of the rinse water and the ability of the towel to absorb water. Ever tried to use a fresh, clean, dry hotel towel, only instead of getting you dry it just moves the moisture around on your skin? They used too much softener.
Avoid chlorine bleach – While chlorine is a great stain remover and whitener, it can significantly reduce the life of your towels by damaging and weakening the fibers. Instead, use an oxygen-based bleach/whitener or spot-treat the stains.